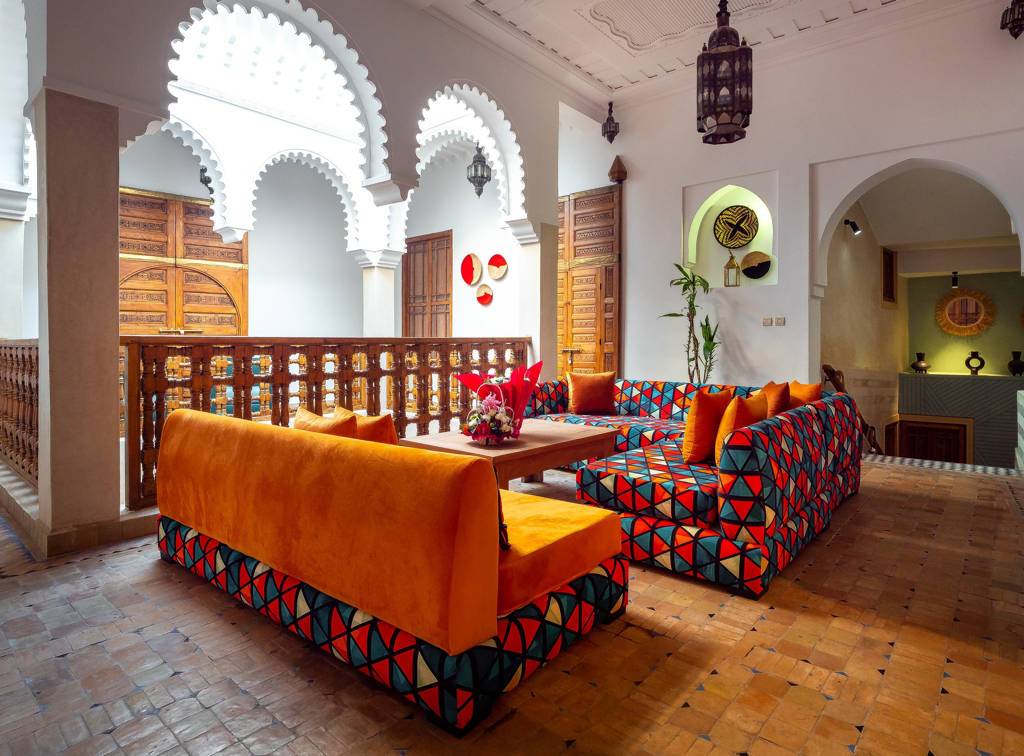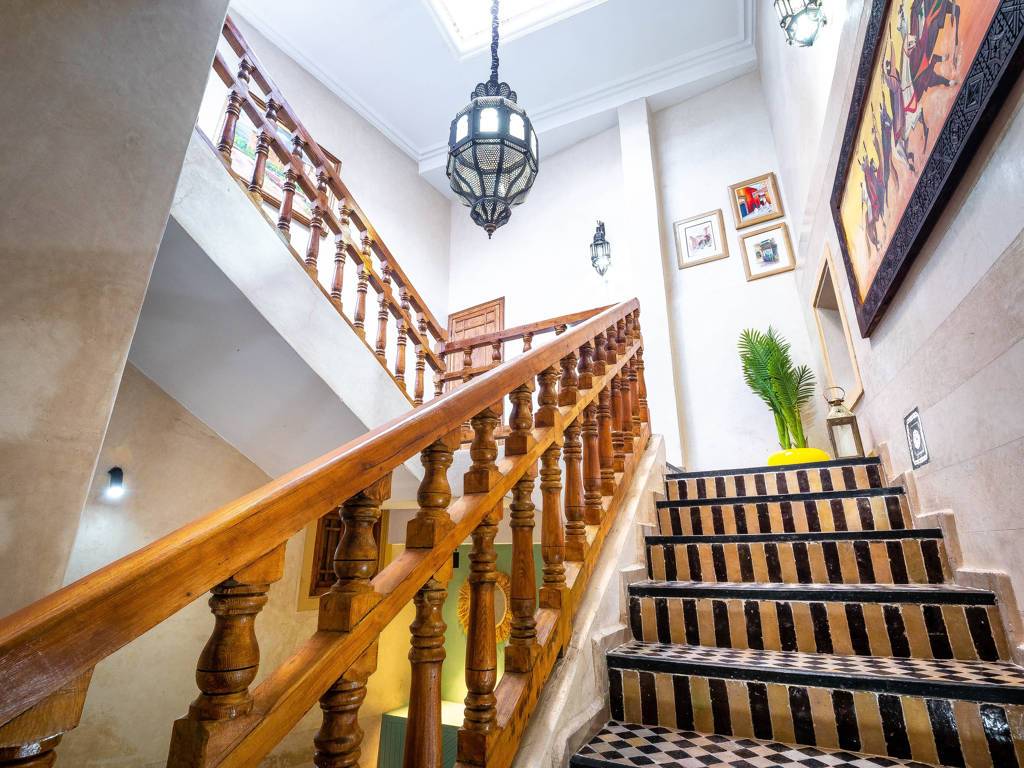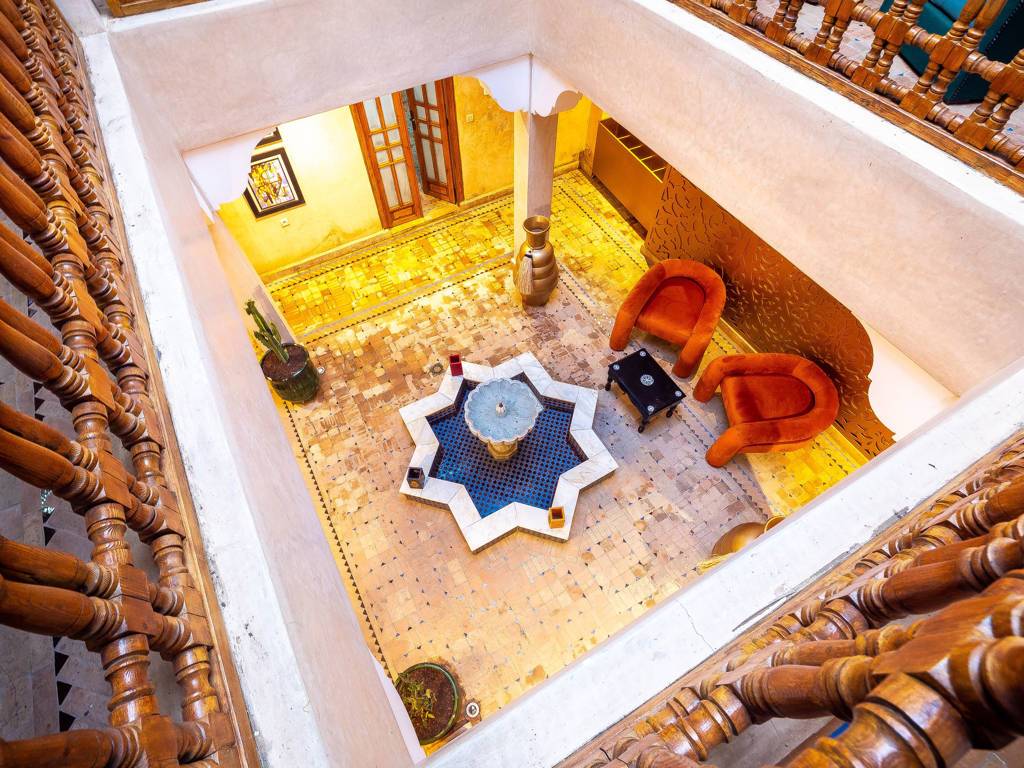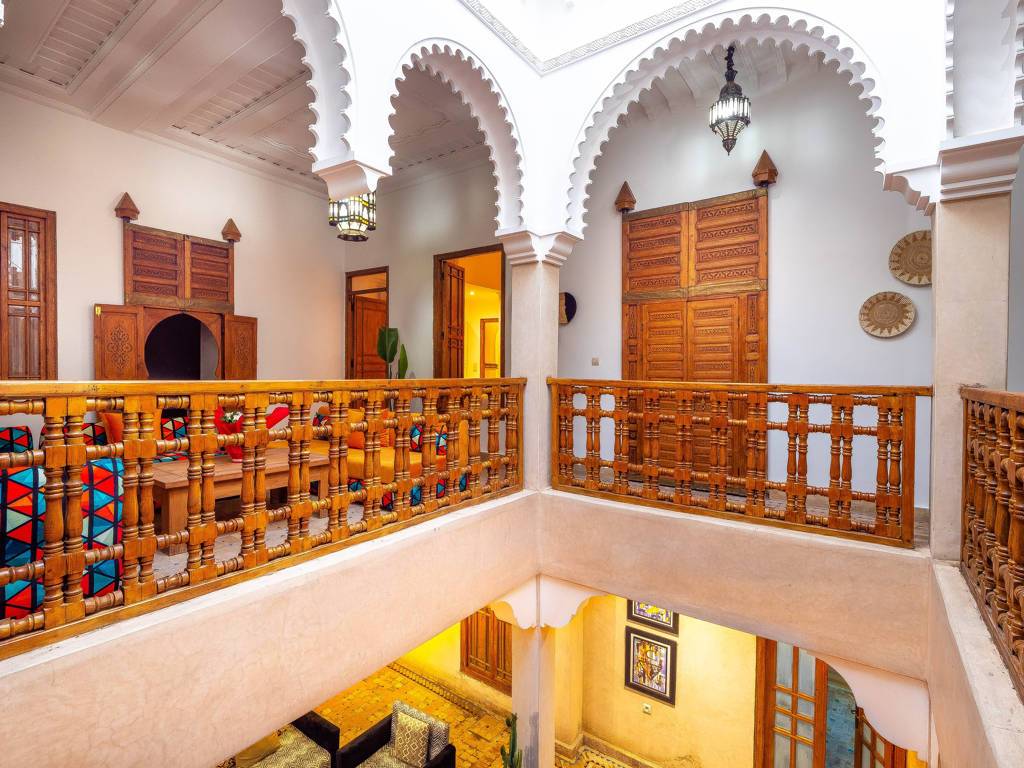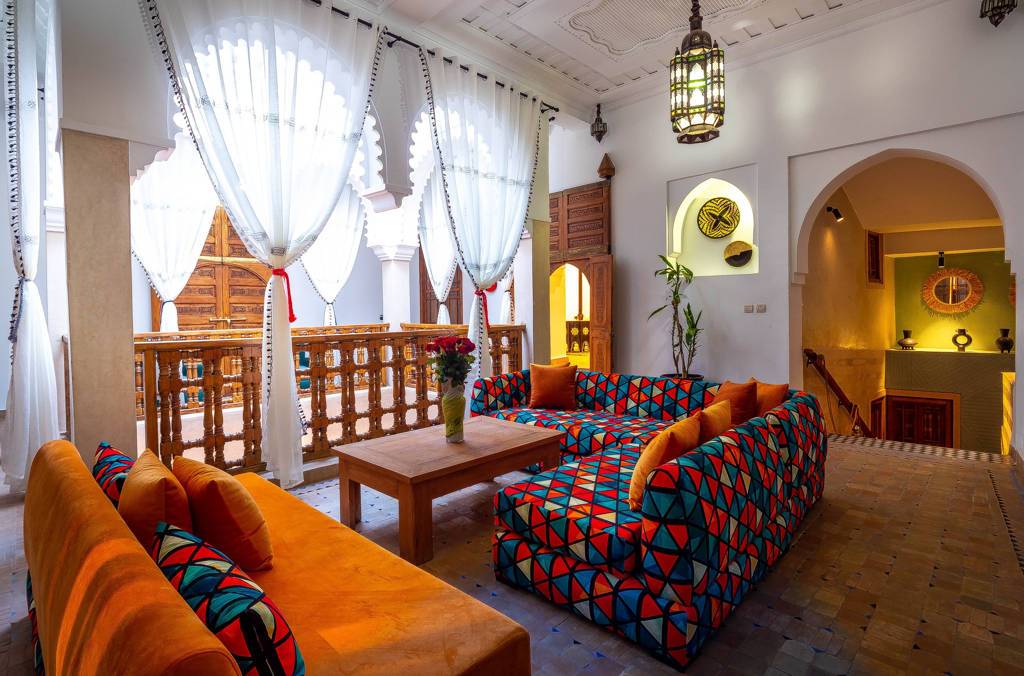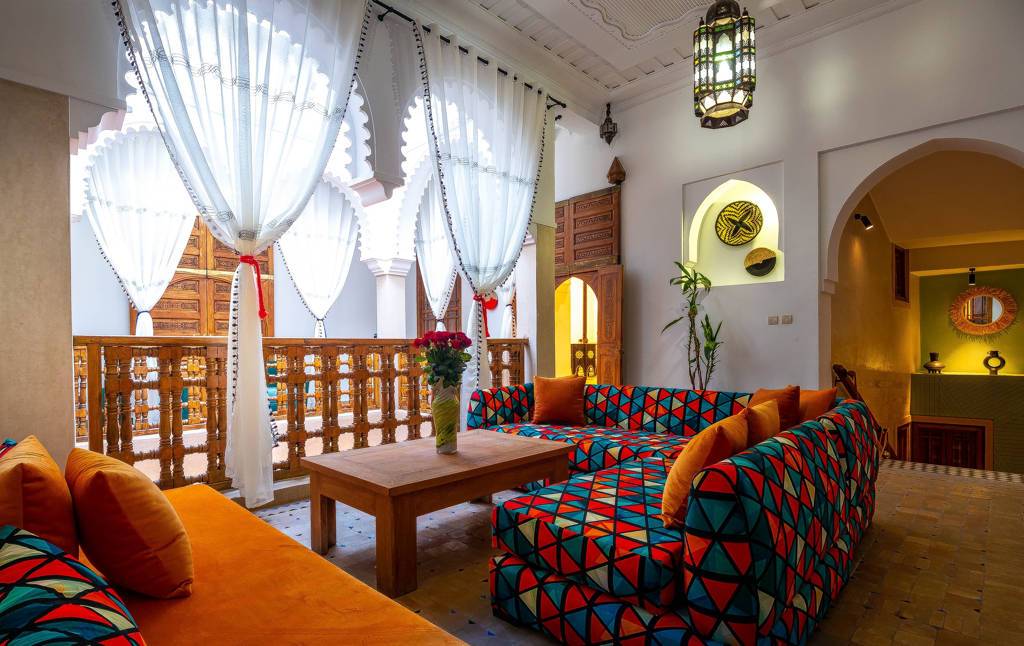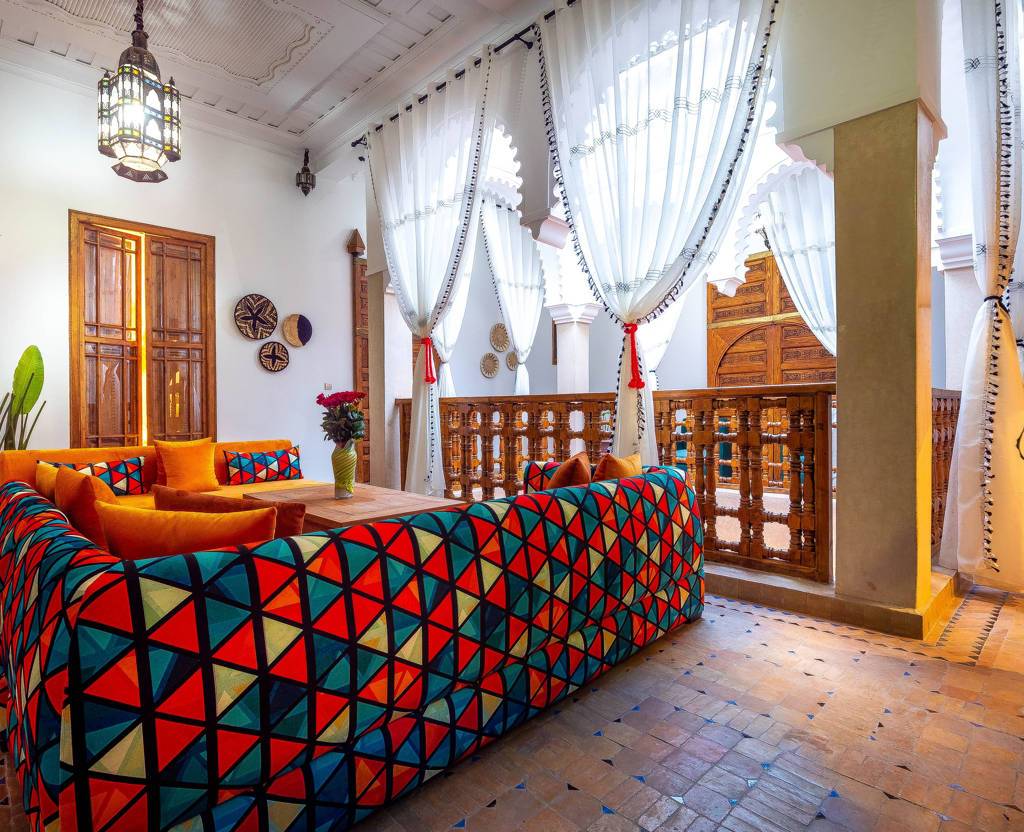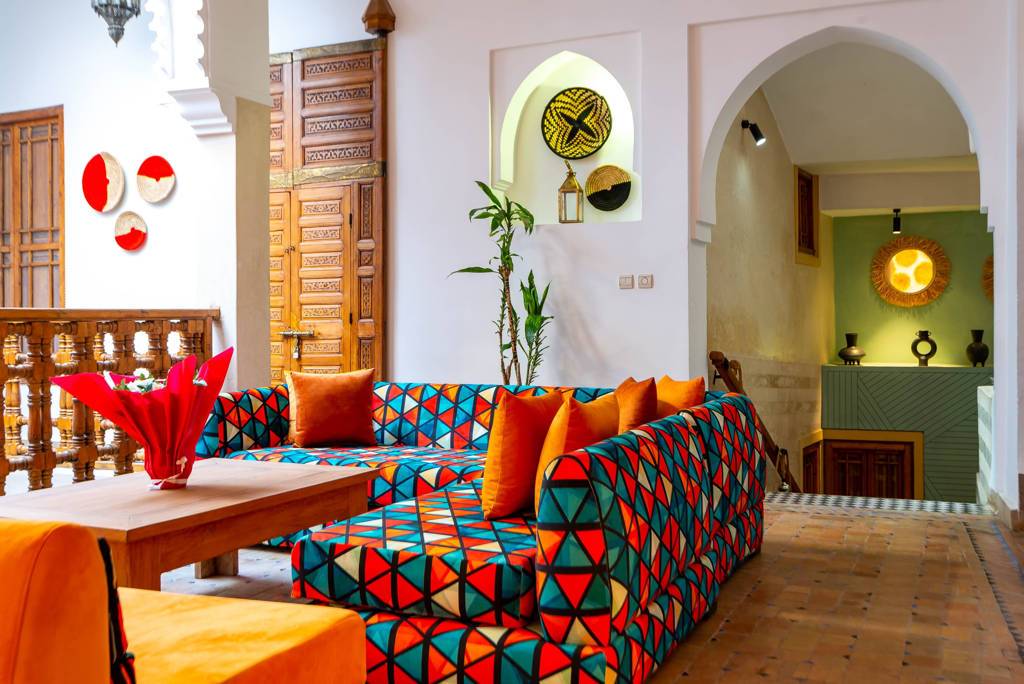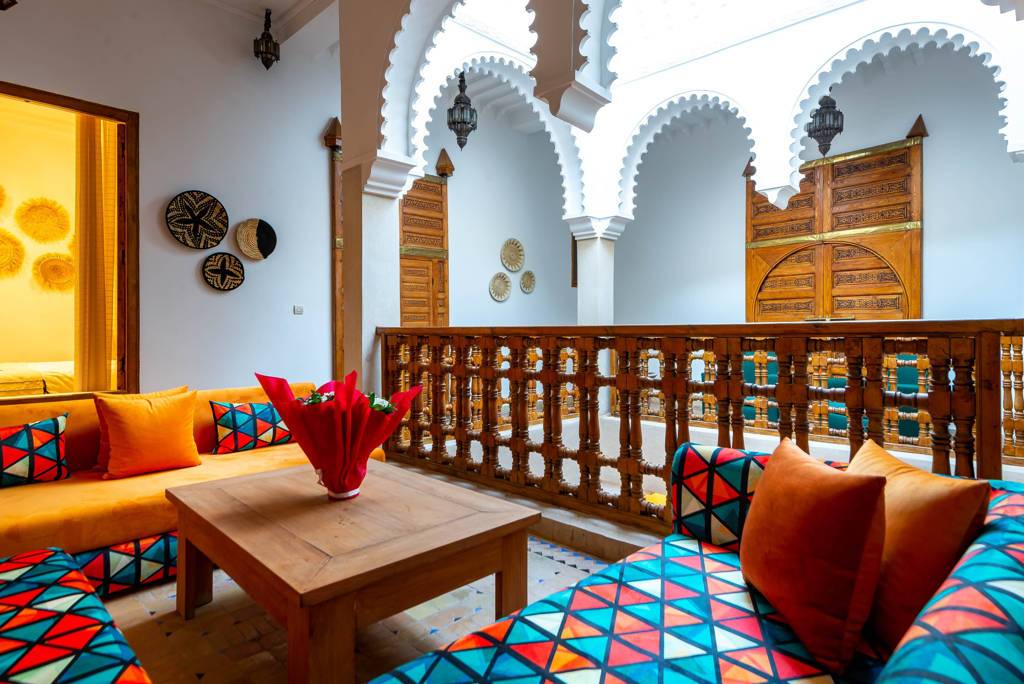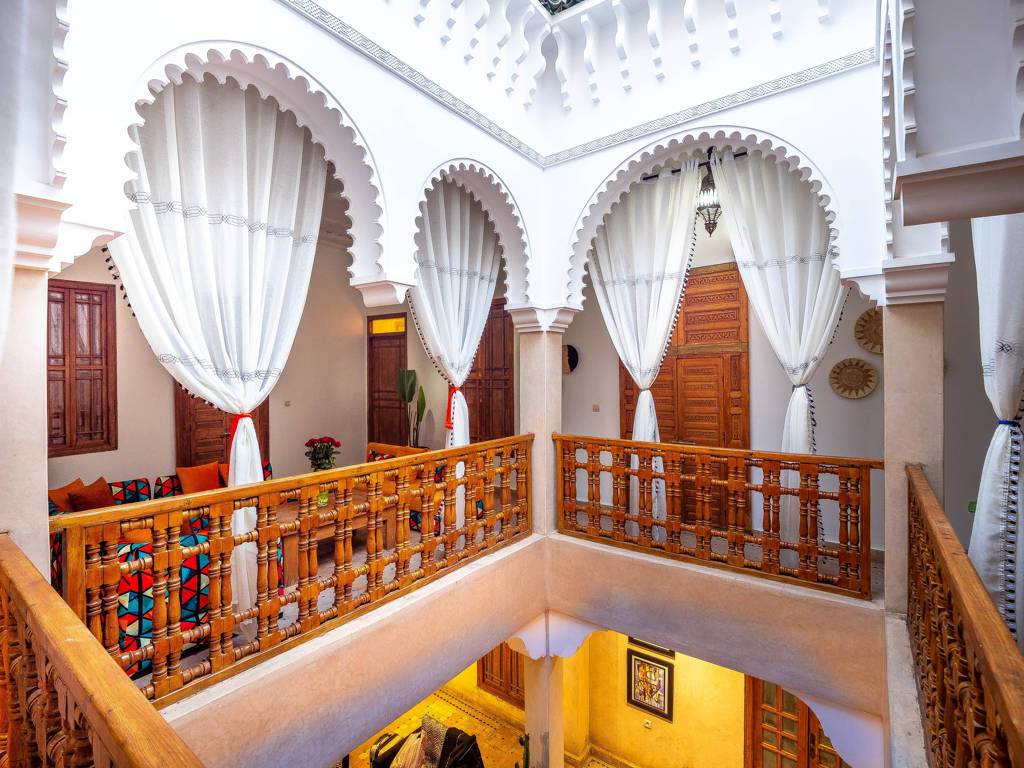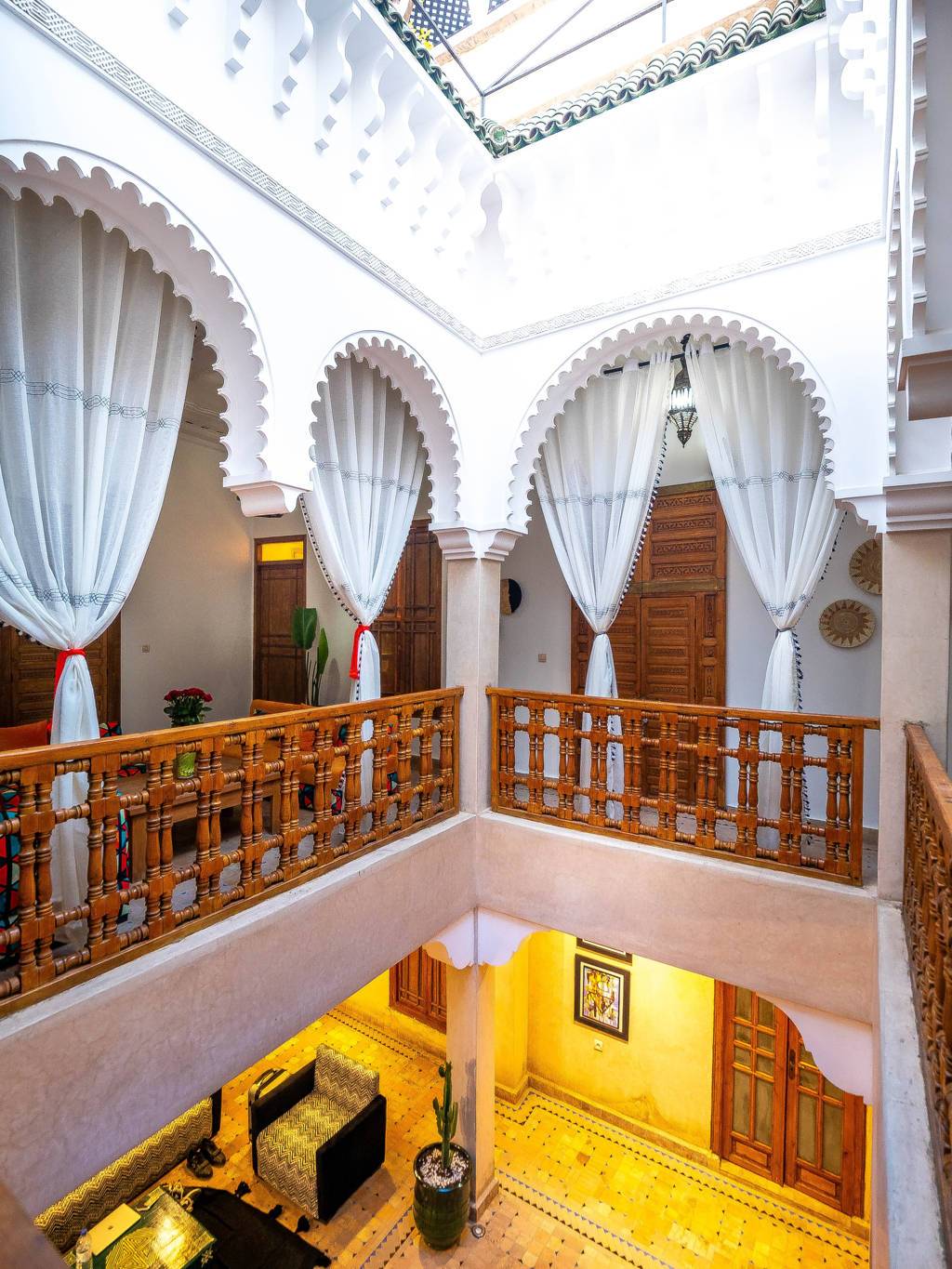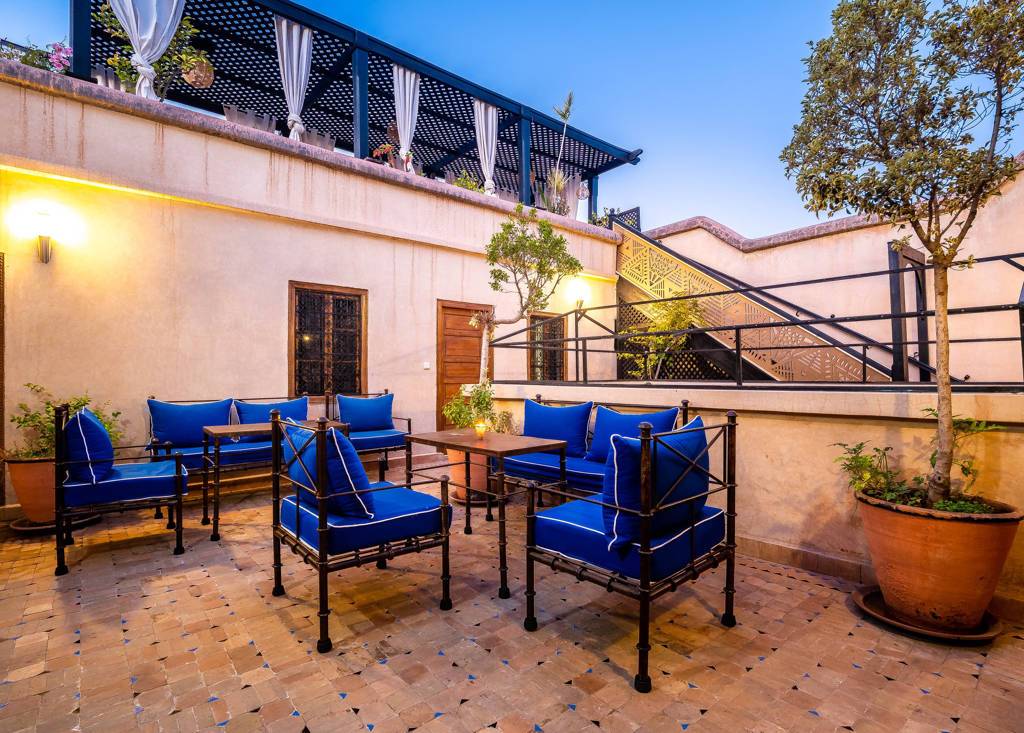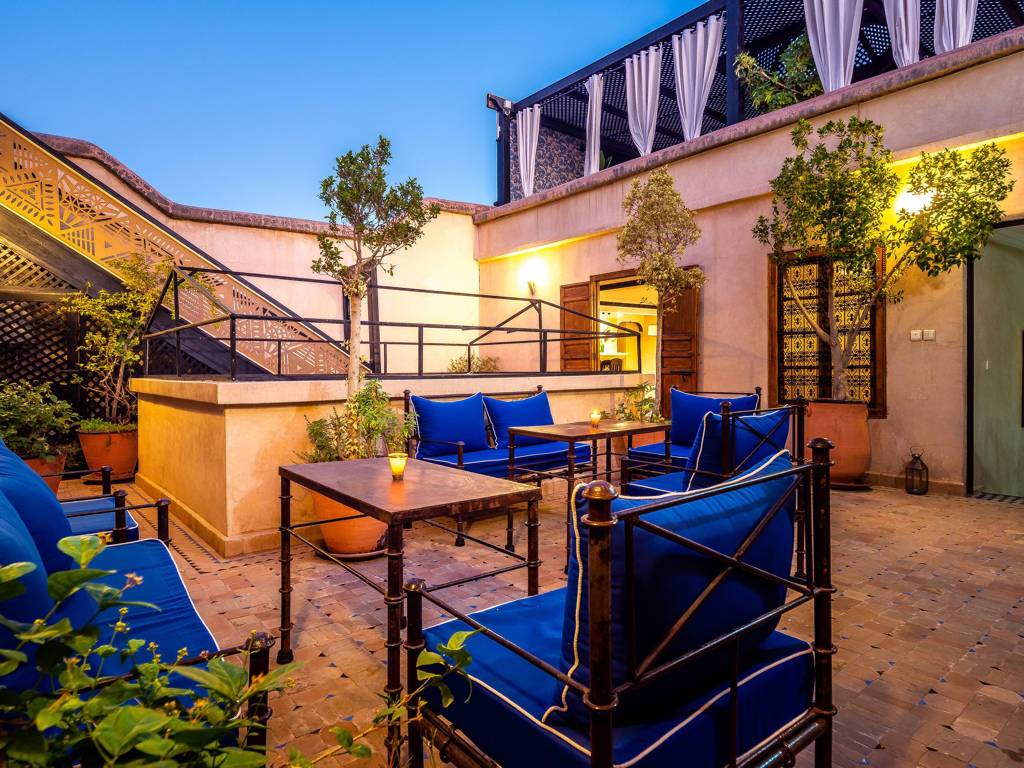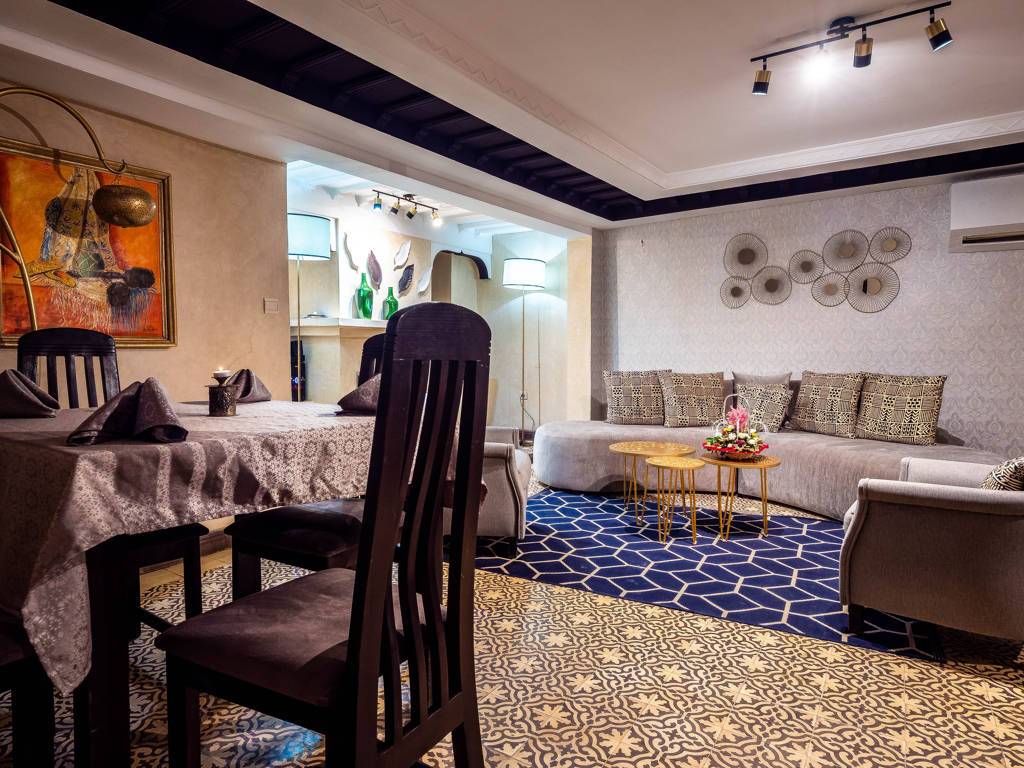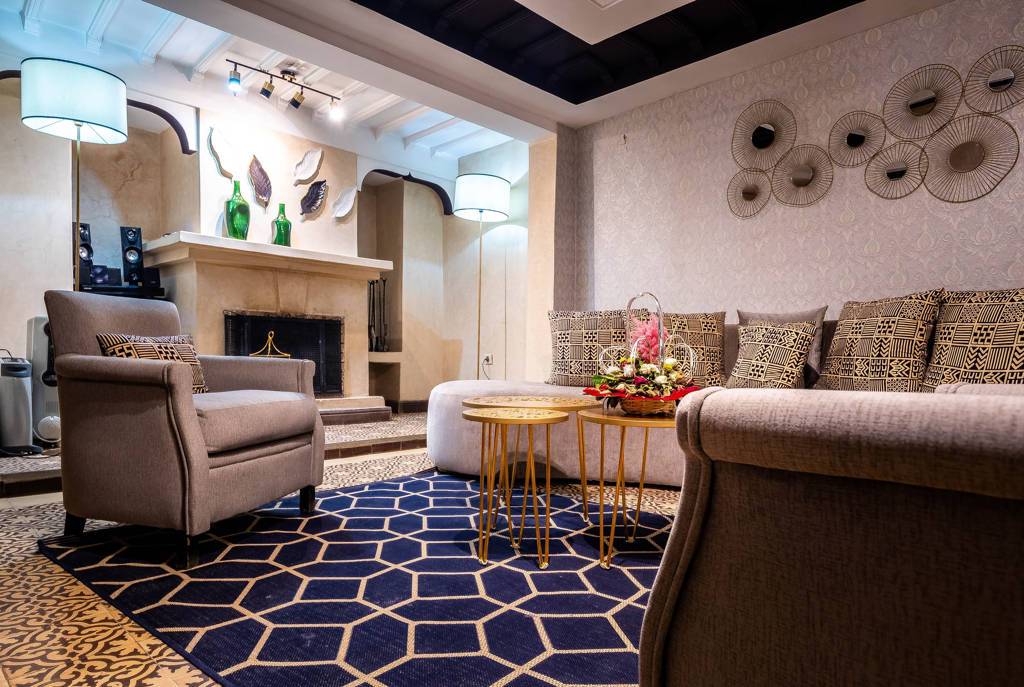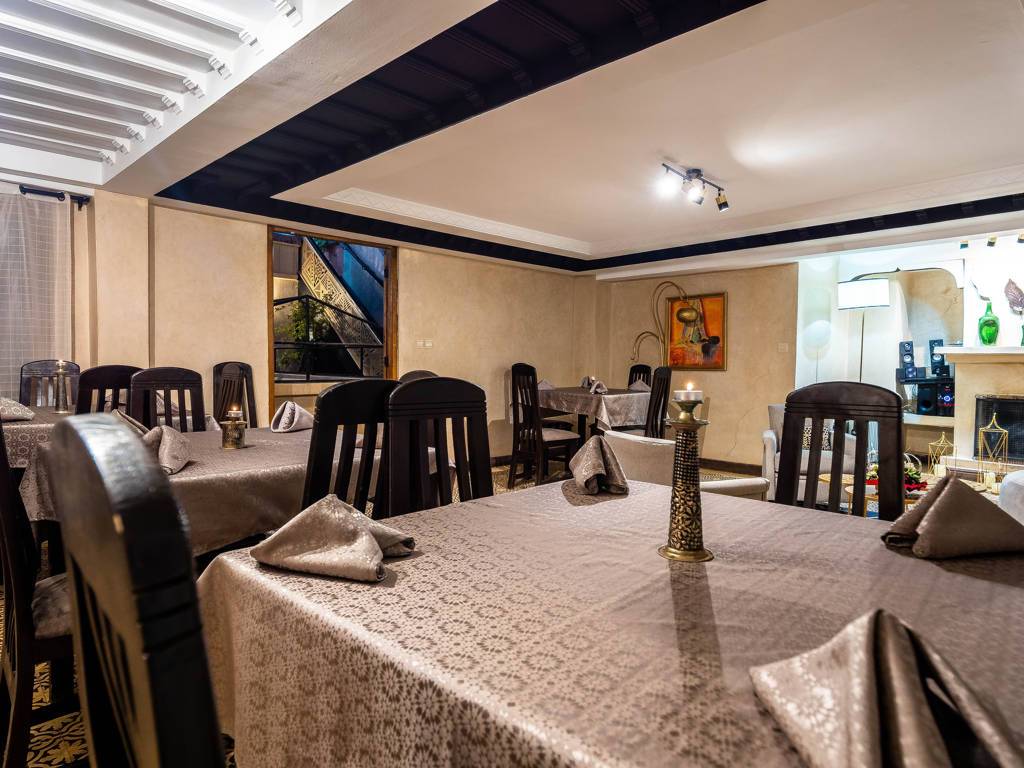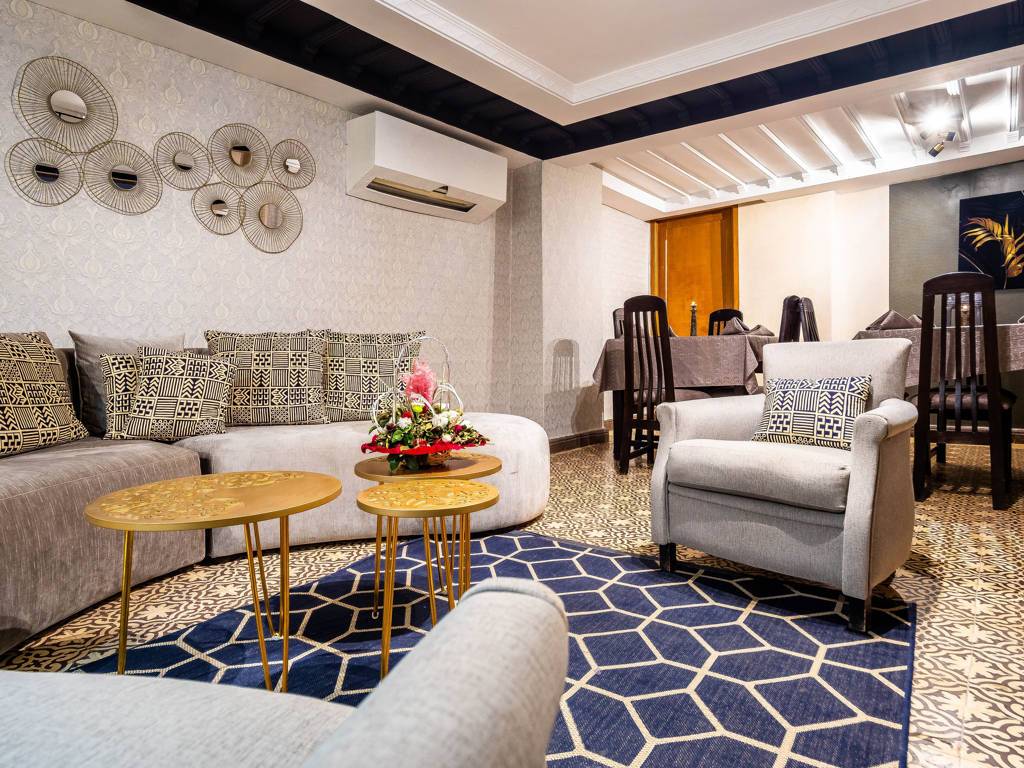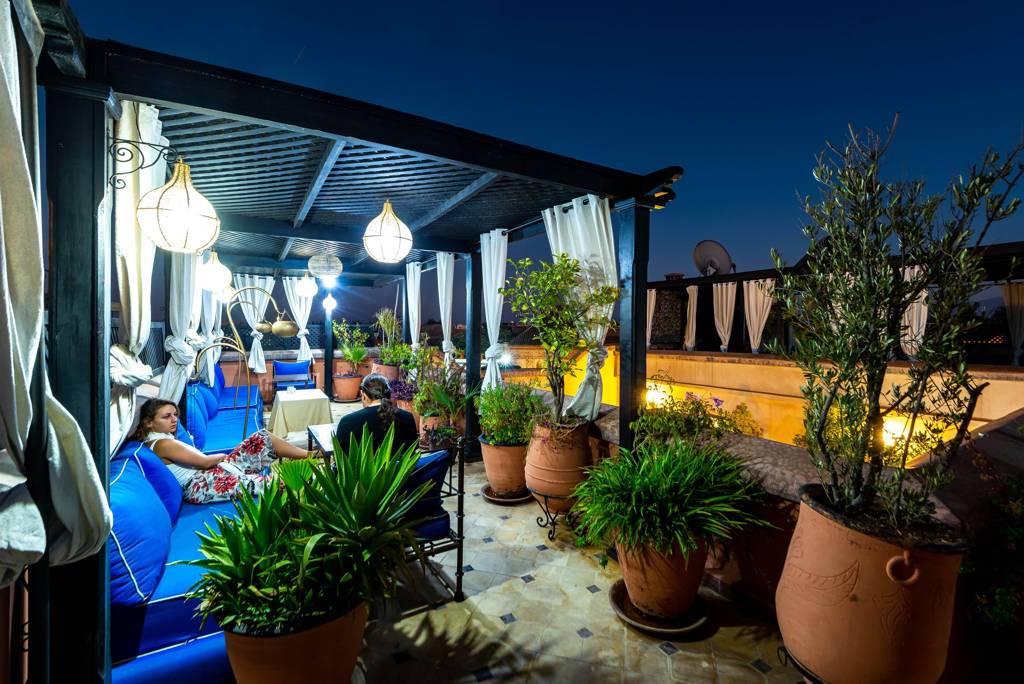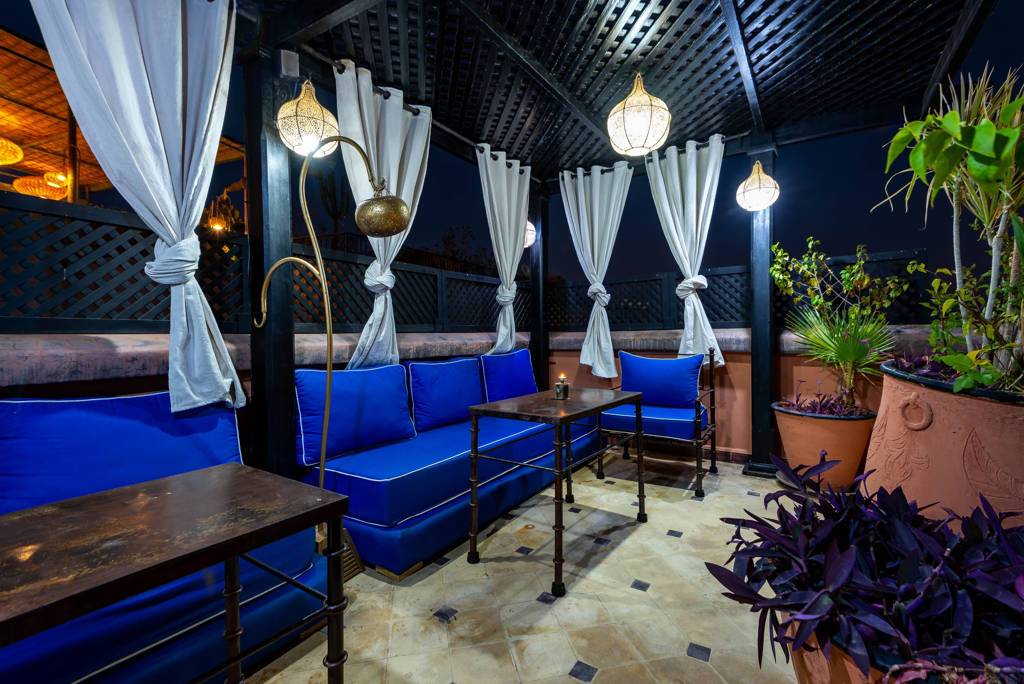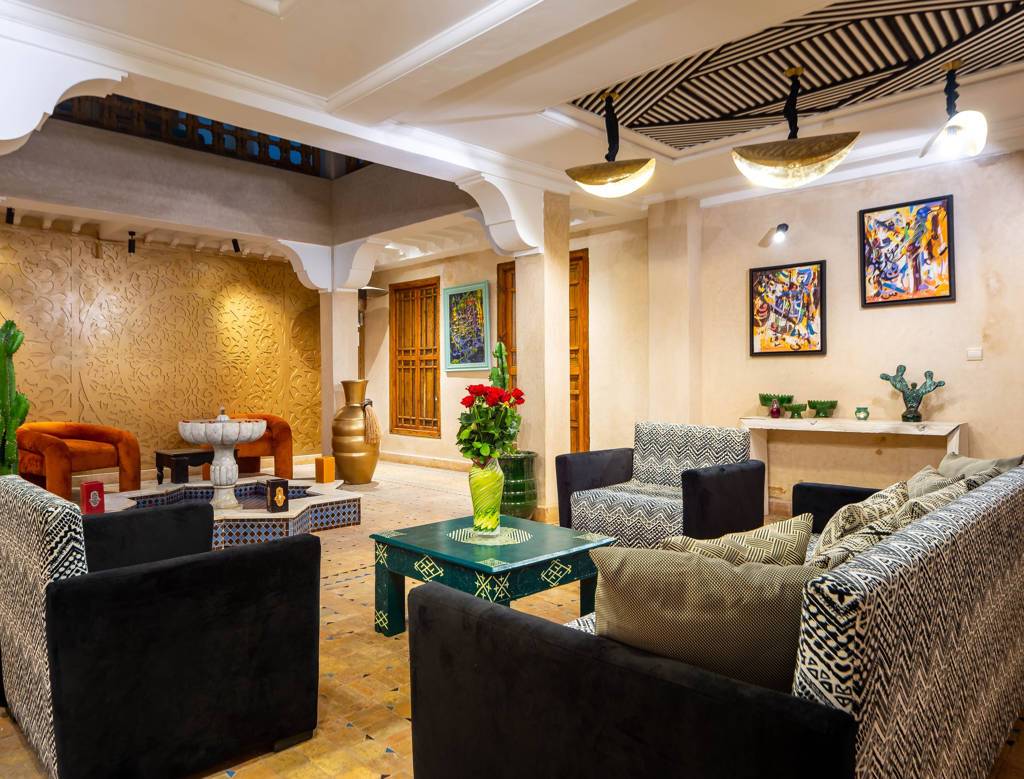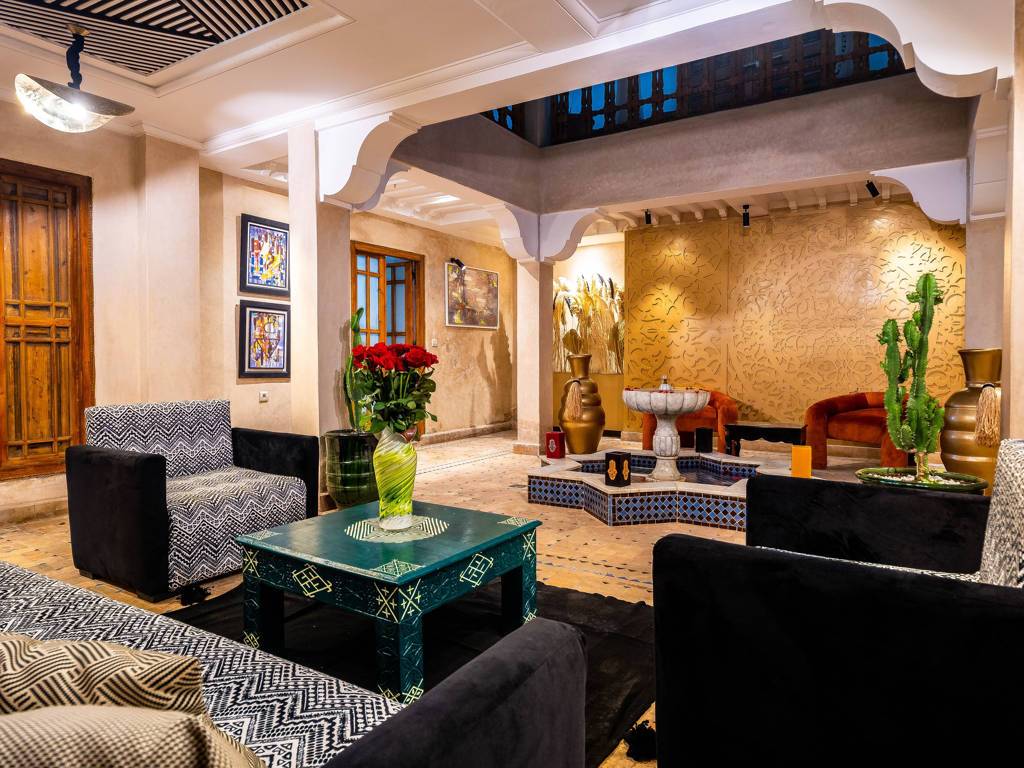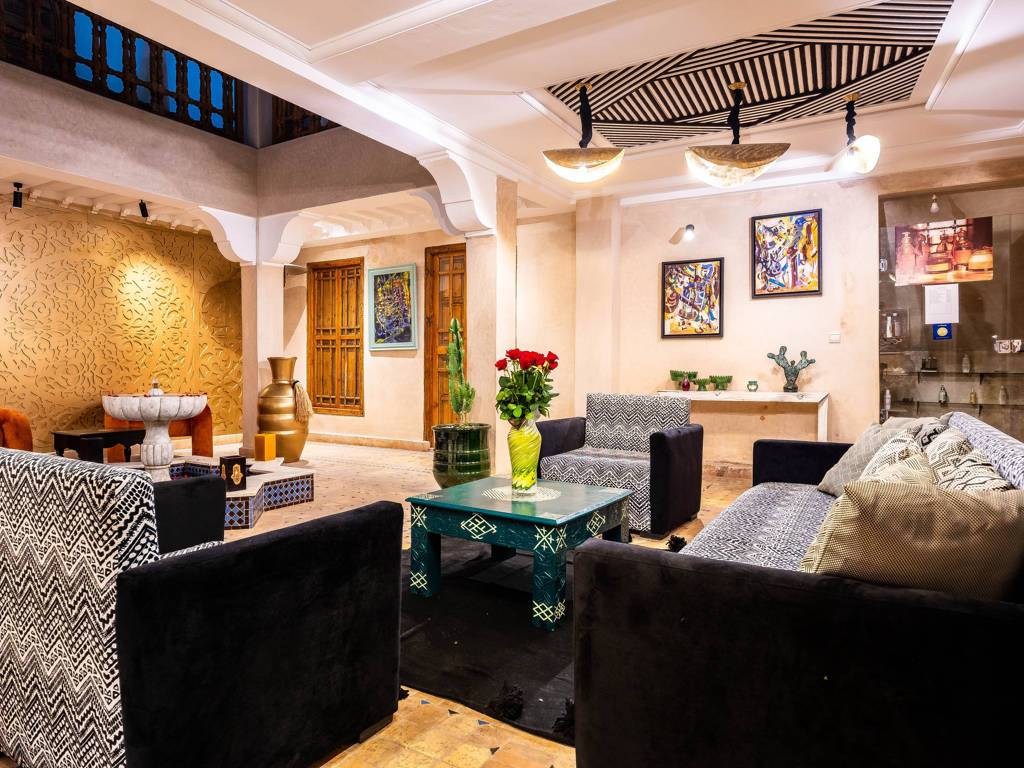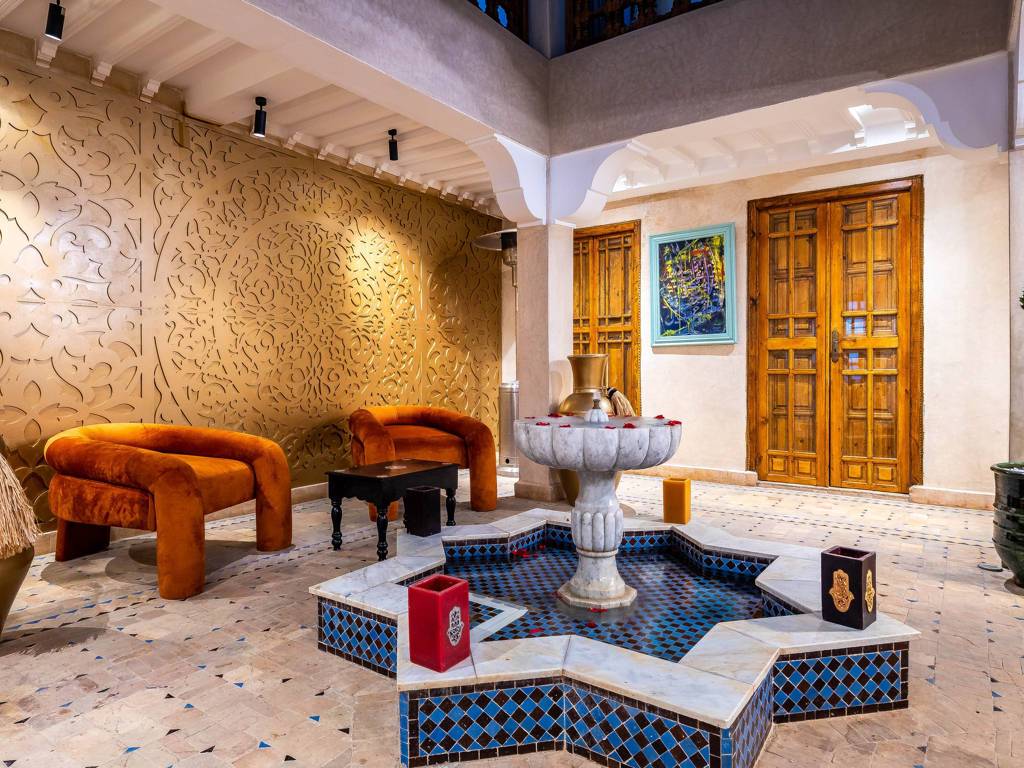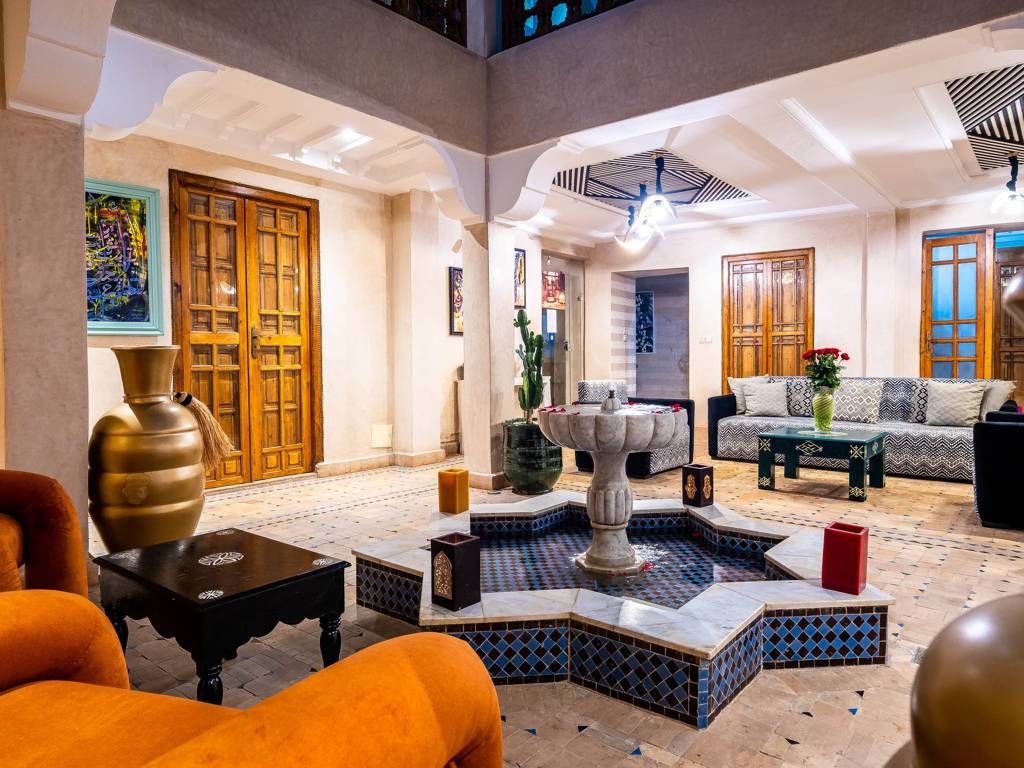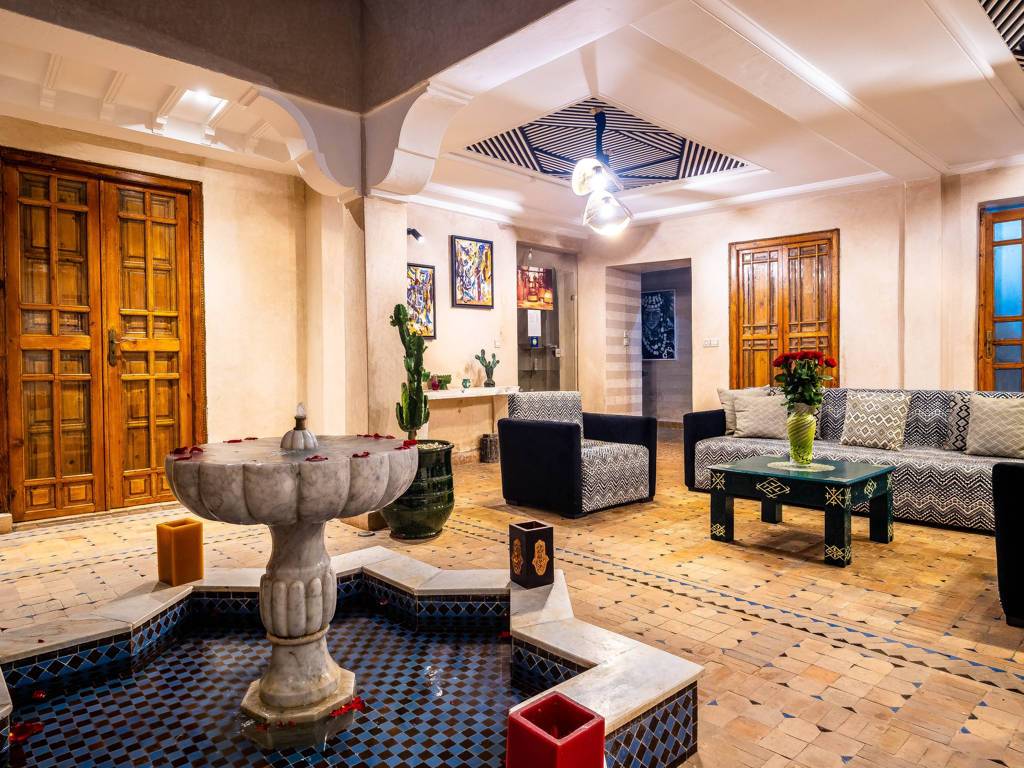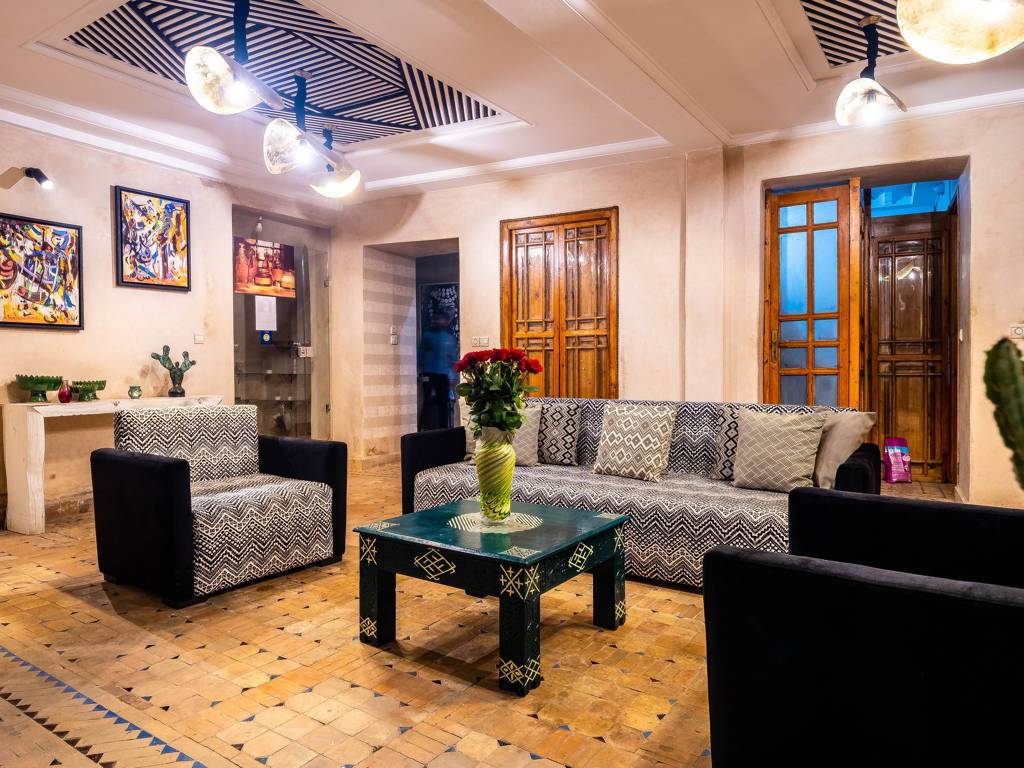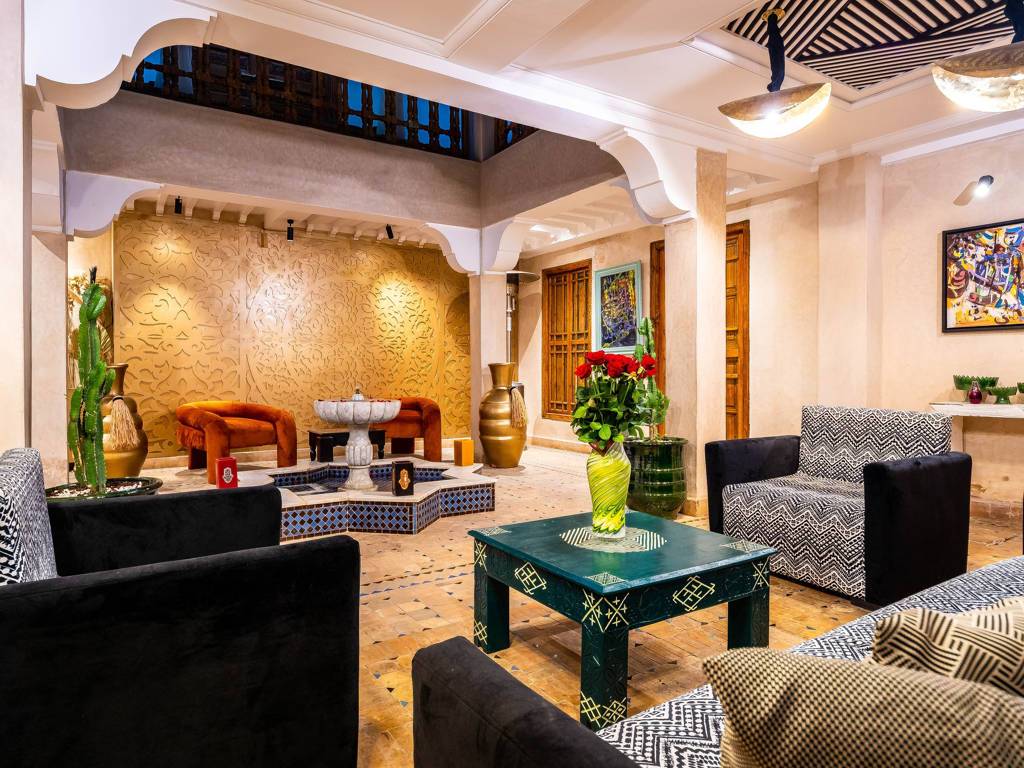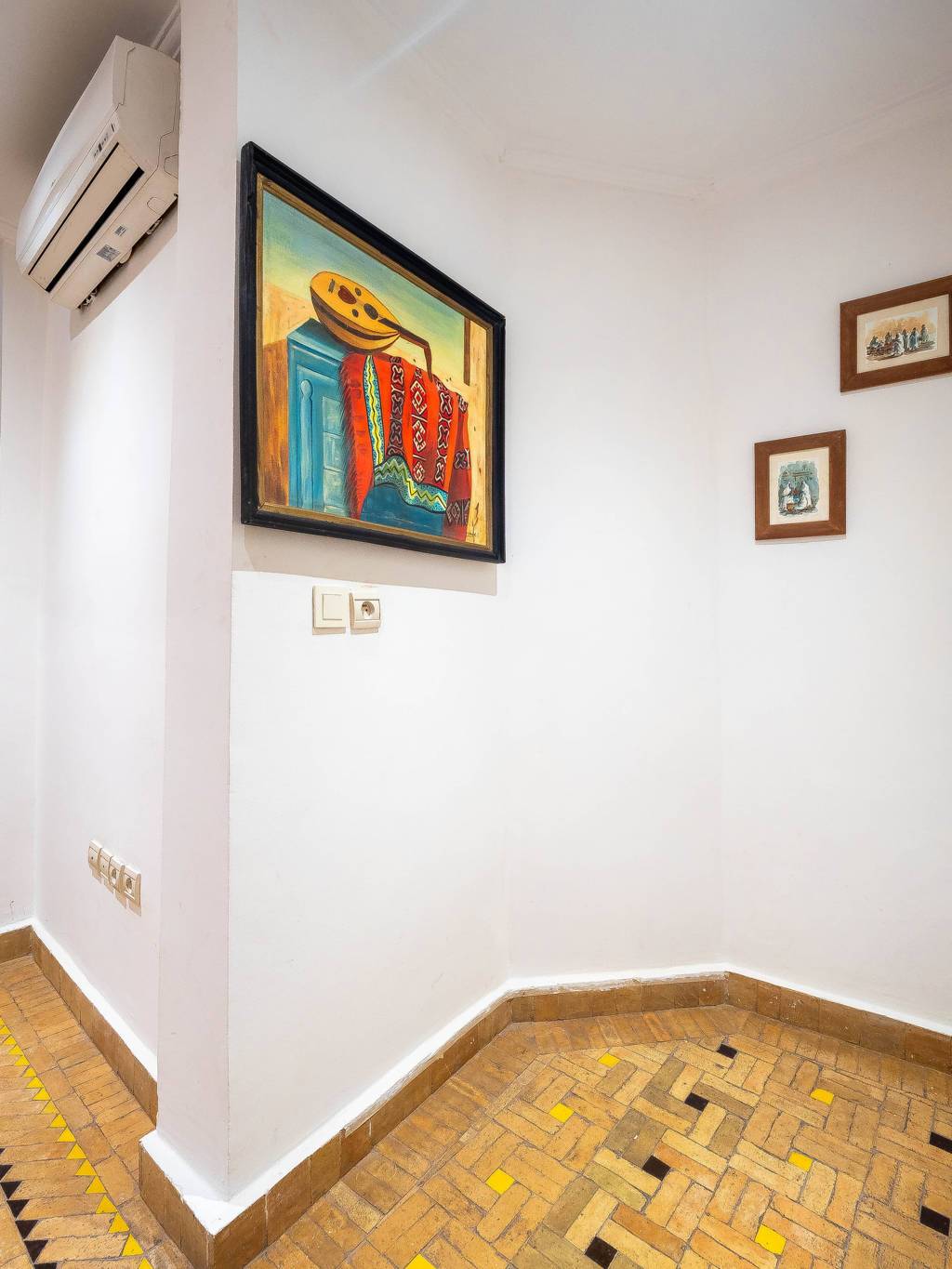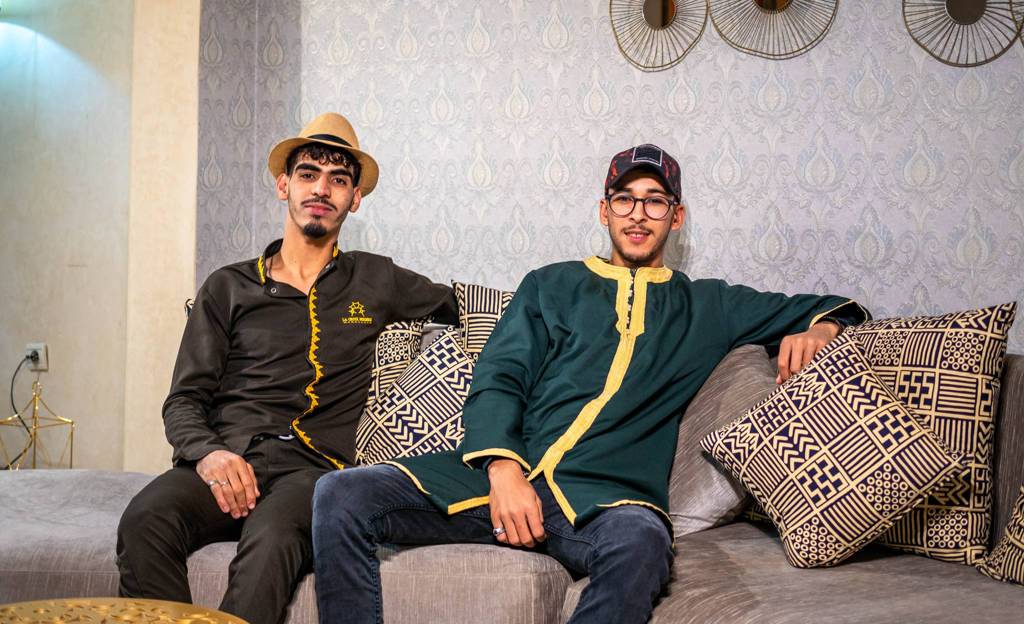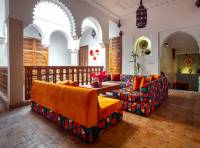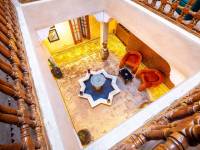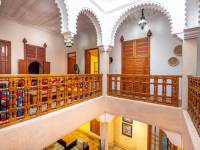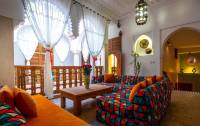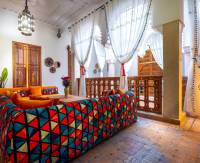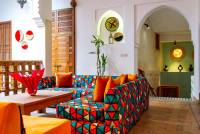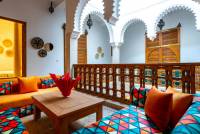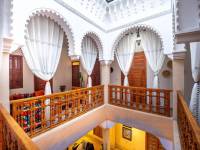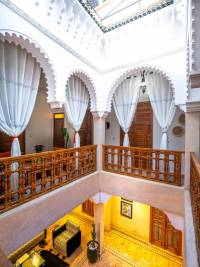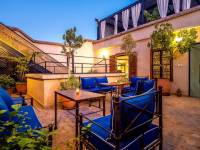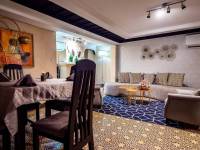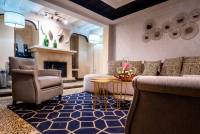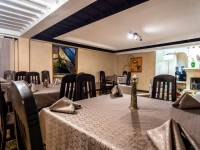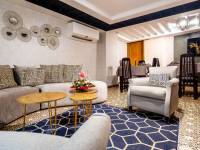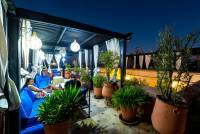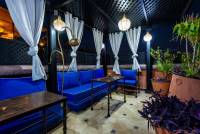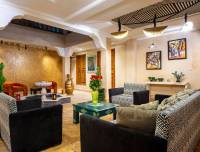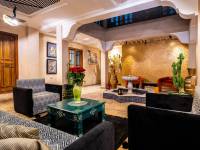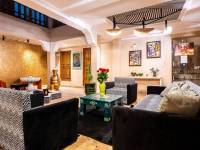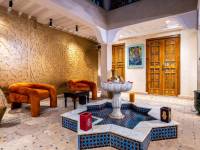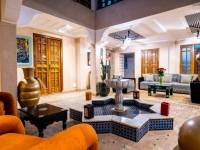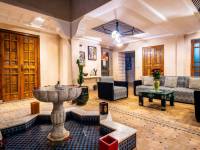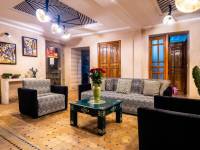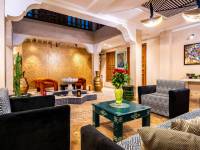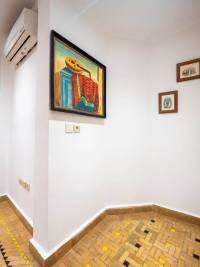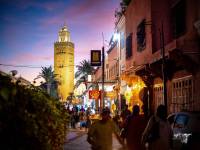 Riads often tend to reflect the spirit that is breathed into them by their owners. The dominating theme in our riad is the serenity and intimacy of the rooms. Refined, traditional materials such as bejmat tiling, metal, plaster and wood provide an elegant sense of harmony. Beige is the dominating colour, delicately lit up here and there by patches of gently luminous, glistening light, as well as fabrics, tableaux and objets d'art…On the patio, with its fresh air and sense of calm and comfort, you will be able, ensconced in one of the snug armchairs, to get ready to find out what oriental well-being is all about. The Spa, with its hammam and therapy room infused with the aromas of jasmine and rose, will enable you to discover the wondrous benefits of a facial scrub with black soap and a traditional, relaxing massage.
Our seven suites and rooms have been deliberately spread out in such a way as to afford each guest plenty of privacy, if that is what they desire. All of our rooms are a perfect blend of the traditional and the modern, and feature a television and air conditioning. The magnificent staircase that leads to the 1st floor will take you to a landing that has been transformed into a lounge area, and then you will come to the first terrace, which will take your breath away. A lounge area set under the magnificent sky of Marrakech, followed by a generously-sized dining room with a fireplace that suggests such cosy conviviality that you will fall in love with it the moment you lay eyes on it. Here you will also find beige walls, bejmat tiling, wood and leather fittings and a refined elegance.
The second terrace, which overlooks the medina quarter, affording a magnificent view of Koutoubia, is a haven. A life of leisure is the order of the day here. At your service are loungers, a bar and a vast Jacuzzi, inviting you to jump in. It is hard to put into words the sense of joy and completeness you feel at nightfall, with the city lights beneath you and the stars pulsing in the clear sky overhead, as you lie back in the warm air, a drink in your hand.
Once all the tension has been worked out of your body, the dining room, which is also open to the stars, will be provide the highlight of your evening. Moroccan cuisine is very refined, and bursting with aromas and flavours: we make it a point of honour to make sure everything is cooked to perfection. Fresh ingredients and expert ability do the rest.
Our team – all of whom are Berber, naturally – will be available at all times to anticipate your every need, discreetly and without delay. Whether you want to arrange a trip to the Ourika Valley or Essaouira, find out about the must-see places in Marrakech or rent a car, our team will always be on hand to help make it happen.
Each member of our team loves their country and its ancestral culture, and they are always keen and enthusiastic when it comes to sharing this culture and answering questions about it.